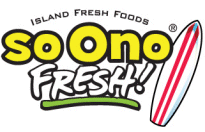 Managing Member of So Ono Food Products, LLC, Uzor Nwoko, testifies that CartDarts® "...is an incredibly fast and timely precise means of communicating and interacting with consumers.

With the nature of Fresh Foods, the on-time comments are raw and fresh. Be prepared to listen and hear - good or bad."

Managing Member of So Ono Food Products, LLC, Curtis Wheeler, said "We have received numerous compliments on their new labels as being professional and standing out on the shelf from the competition."

Marketing & Customer Service
Supervisor of So Ono Food Products, LLC,
Jon J. Baron added, "Working with Loralee and the CartDarts team has been beneficial to So Ono Food Products in more ways than one. Our new logo which their team created, gave us a new image that helped capture the essence of what we wanted So Ono Food Products to represent -- FRESHNESS.

The art-work that Loralee creates is very impressive. The most recent project was to create signage/banners for our instore refrigerators. After installing the signs, we saw a significant increase in sales.

We have also received numerous compliments on our new product labels. The eye-catching art work and color combinations have definitely helped to make our products stand-out on the shelves.

The online 'Customer Feedback' and 'Wholesale Inquiries' that CartDarts offers has been very positive for our business. From the online surveys we are able to improve our products and service from the suggestions made by our customers.

We look forward to working with Loralee and the CartDarts team, and are excited to see the new ideas and suggestions they have to help make So Ono Food Products a household name in Hawaii."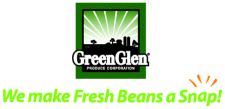 Warren H. Debnam, Former Co-Owner of Green Glen Produce Corporation located in Hanover, Pennsylvania

"As a Food Service supplier of "Fresh Value Added Produce," our business was growing. As sales increased we invested in packaging machinery just to keep up. We decided to purchase a unit with the option to handle smaller Retail size packages.

Our Food Service was a 'no thrills' package, but to get a major retailer to accept your product, you needed a cutting edge package. My first attempt was just that... an 'attempt'. A few months later while attending a conference I had the pleasure on listening to Loralee Lyman of Flipside Design, just ten minutes into her presentation, I knew this person held the answer to creating a 'new look' for our unknown company!

She had more ideas on merchandising a product than I had ever imagined. After 'wandering in the dessert' with minimal buyer acceptance, I knew this was the person who could give us a new defining look. The rest is history.

Within a few months in addition to new packaging, Flipside also created other business and product presentation information. All of this was done in a reasonable format, which allowed our company to spend its marketing budget in a cost effective manner. Loralee's CartDarts® approach fit right into our budget.

After a while we were starting to irritate our largest competitor. Sometime later our company was acquired by that rival. The transition was seamless as Trademarks and Royalty Agreements were extended to the new owner.

I can only express my gratitude to Loralee Lyman as a person who really does understand what is going on inside the consumer's head and puts forth the effort to achieve this in the best interest of the client. If you are successful than she is successful... a win-win situation!"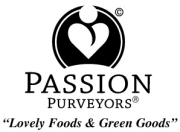 Carolyn Swanson, Managing Member of Passion Purveyors, LLC, a distributor of Lovely Foods and Green Goods. There were occasions that her foodservice customers wanted to know where product was coming from and was it certified organic.

She explained that chefs and buyers alike wanted verification. Could we put our CartDarts thinking cap on towards a solution?

Here is what she had to say after we applied our QR Code and website linking system for her customers to verify her produce as certified organic:

"CartDarts is business therapy. You tell the CartDarts Team what is going on (wrong) with your business, they listen and come up with a strategy, a brand with a physical and online (even mobile!) presence, copyright and trademark protection ­ all for a reasonable flat rate plus a small royalty relative to how much you SELL.

In one instance alone, CartDarts tripled our profit margins. Not our sales, but the actual money we put in our pockets. CartDarts is invaluable. You can trust Loralee Lyman and the CartDarts program to be fully vested in making you successful. "

Carolyn was recently honored with the Salute to Small Business award for Best Woman-Owned Business in Monterey County!